Gifts & Accessories Magazine: What's New
A perfect gift of delicious chocolates for your loved ones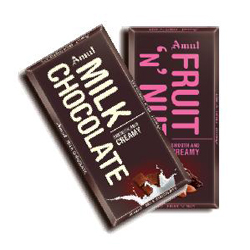 A perfect gift of delicious chocolates for your loved ones Amul offers a large variety of chocolates including Milk Chocolates, Fruit 'n' Nut Chocolates, Dark Chocolates, Sugar Free Chocó minis, fun animal shaped Chocó zoo and also serves institutional segment through bulk chocolate offerings. Three new premium family packs of chocolates have been launched by Amul in Milk chocolate, Dark chocolate and F&N chocolate varieties that offer international quality chocolates. A perfect gift for any occasion.
Add a classy touch to your wardrobe!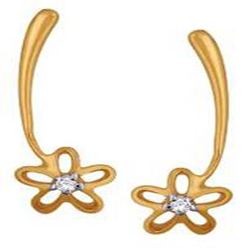 Asmi Pendant Earring Set inspired by floral design with Luxurious diamonds; flawlessly flaunting its beauty. It has a perfect blend of gold & diamond. The feather weight makes it edgy and affordable as daily wear jewellery. It is the perfect accessory to brighten up your western as well as Indian outfit...
Pioneer in trophies and corporate gifts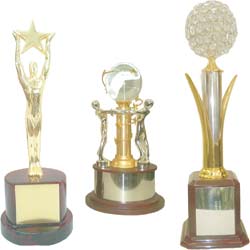 Jhaveri Bros. & Co Pvt. Ltd. offers extraordinarily designed and crafted novelties and gifts for all event and occasion. There product range offers mementos, cups, trophies, cups, shields, salvers, medals etc. These products are available in silver, glass, crystal, acrylic, metals etc. They also offer gifts items from like silverware, promotional caps, key chains, writing instrument, briefcase, timepieces, etc. The products are uniquely designed and can be personalized for corporate gifting...
Leonidas Belgian Chocolates - Royal Red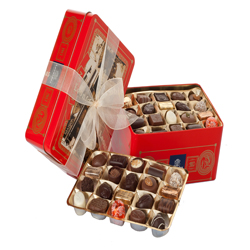 100 years of pure pleasure! 100 years ago, a chocolate lover wrote the first lines of an inspiring story, full of pralines, delicious delights and pure pleasure. We have filled our Limited Edition Royal Red Box with ganache, praline, butter creams, pearls, coupes and house creams especially for you and your loved ones...
Pleasant fragrances by Arabian Nights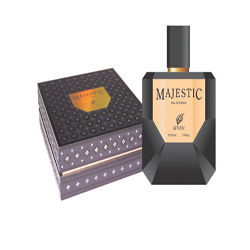 Out of passion for upholding a long - held tradition in excellence, comes a fresh new approach to fragrance. Afnan perfumes combine the pure heritage of old with a glimpse ahead to the future with a unique range that masterfully combines the ancient and modern. Using only the finest ingredients sourced from France, Afnan perfumes brings to you an exciting range of high quality fragrances from oriental perfumes including concentrated perfume oil, perfume sprays and incense (bukhoors) and occidental perfumes which match the European standards..
Smoothen your kitchen errands with the Teon Mixer Grinder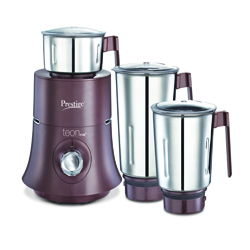 The Teon Mixer Grinder's stunning looks and space saving workmanship is truly remarkable. Attachments like Multi utility jar makes laborious daily activities like chopping and kneading a breeze. It has stackable jars which help in saving store space in the kitchen. The common polycarbonate lid fits all jars and is break resistant. The die cast aluminum handles provide a much better grip and the thoughtfully designed pop stop lid lock facilitates hands free usage. It comes with two years warranty and lifetime free service...