Gifts & Accessories Magazine: What's New
Secret to Success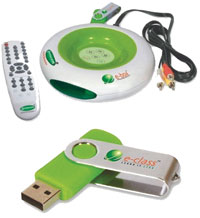 Sundaram has now ventured in to E-learning business, launching a new educational portal for students -www. eclassonline.in. In E-class, the content is as per the syllabus of Maharashtra State Board from standard 1-10, available in English, Marathi and Semi-English medium. It features forums for discussion, quiz, mind map, question and answer. With this, kids can study as per their time and convenience, and revision becomes more interesting! Sundaram always strives to deliver its best and to explore the new avenues in the field of stationery and education....
Knowledge is wealth


Navneet brings you attractive pencils made from the finest quality wood. This wood is not destroyed from the natural rainforests. They are made from renewable plantation wood, which makes this product eco- friendly. Navneet pencils are non-toxic and its outer paint has zero sulphate content making them entirely safe, even if chewed upon by small children. Make your kids writing neater and better with Navneet pencils....
A perfect companion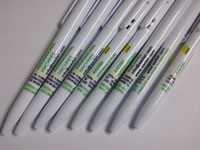 Aadish International brings you "MY Visiting Pen", a unique pen that is user - friendly, smooth in writing and has all the details like your name, your company name, your number, your email printed on the pen's body. Its pens last for 3-6 months. A good option for promotional gifts...
New launches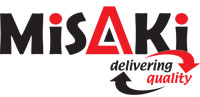 After launching 100% compatible laser toner cartridges for printers, Ayrton Agencies Pvt. Ltd. introduces the Indian market to some of its high quality products, under the brand name "Misaki". It is a range of stationery products for school and office, introduced in 2012. The newly launched product range consists of geometry box, compasses, sharpeners, erasers, fineliners, cutters, pencil pouches, scissors, folding rulers, rulers, toner cartridges, toner powder, OPC drums, desktop accessories, tape dispensers, clip dispensers. All Misaki products are imported and available across the country....
Keep your stationery handy

Chainteef is desk accessories introduced by Mitter International, which includes a set of useful products such as scissors, cutters, pen, pencils, pins, ruler, eraser and many more. Now, no more running around for stationery in the office as everything will be well organised in its place. It is a very user-friendly product, as now you do not have to fear losing small items like an eraser or glue. A mesmerizing and unique product to get for your desk!...
Gifting dazzling key chains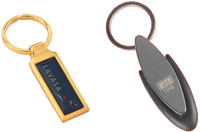 Garg Enterprises brings you mesmerizing collection of key chains in different shapes, sizes, colors and design, as a mark of remembrance. These key chains can be customized as per the clients and thus, makes in to the list of corporate and promotional gifts. Materials like brass, zinc, mild steel, stainless steel, epoxy, wood, silicon rubber, acrylic, plastic, rubber and leather are used in making key chains. ....