From the most important dates to the most important matters of life that are entirely filled with indefinite happiness, sharing valuable presents is a common practice. Giving gifts is almost a part of human culture. Wherever you go, you will find people giving gifts to family, friends, and loved ones during special occasions, such as birthdays and anniversaries. However, no matter how old this tradition is, people still have a problem deciding what type of gift to give a certain person. Surely, as the person giving the gift, you want your gift to be one that the receiver will truly appreciate and remember for a very long time. You want to give something that they will be able to use and also cherish at the same time.

Wine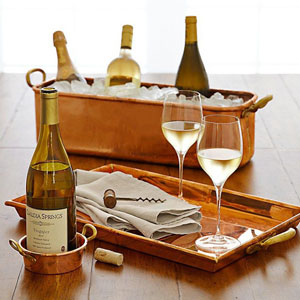 Looking for that perfect gift for a wine lover can be a frustrating and an exhausting search. The obvious answer is to buy a bottle of wine. But that may not always be a viable option, so why not help outfit your wine lover with the best accoutrements? Wine as a gift itself, or wine-related accessories are among the most sophisticated gifts one can give!
The sky is the limit when it comes to the gifts that will accompany the wine when you make a wine gift basket. But it is best to stick to the basic options. One might find a Wine Thermometer weird, but its fodder for any drink enthusiast. You just need to open the wine bottle, stick the thermometer in and put it in the fridge until it reads the proper temperature for consumption. Wine bottle holders in creative shapes of animals or other structures is a stylish gift and is sure to be used by the receiver. Wine Bottle stoppers are another common but very useful wine accessory, they come in a variety of themes and their detailed work is worth looking at. A wine bottle chiller bucket, wine decanters, stone wine dispensers and corkscrew bottle opener are a few more options to choose from.
Leather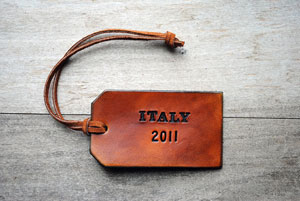 Leather gifts are a classic choice for gifting as it lasts for a very long time due to its high durability. There is an array of options to choose from when it comes to gifting leather products. It is important to use luggage tags when traveling; leather luggage tags are a more upscale option than the plastic versions that generally come with most suitcases. They can even be personalized by embossing the name or initials of the receiver, which will be appreciated by them on seeing their name in leather. A smart leather box makes a smart and useful gift for men who collect watches. A leather cufflink box is a winning gift solution too. The leather box concept also works well on the desk with pencil or pen, stamps, staples and paper clips. But if you're looking for something specifically for the home then a leather tissue holder is a good option.
Brass
Brass gifting items are mostly related to home décor and handicrafts. Wall hangings with bells that have carvings of deities are popular brass gifts. Bringing it into one's home is believed to attract positive vibrations in the house with the tinkling sounds of bells. Traditional brass wall hangings comprise of a shield and two swords. The shield usually has intricate carvings on it; this kind of a set was often used by warriors of medieval India. It is an ideal gift for your friends & relatives.
Pocket Watch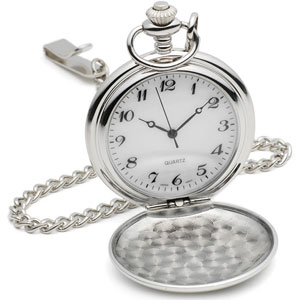 The trend of gifting of pocket watches is making a comeback. Such watches are popular among men wearing three-piece suits. Evidence of the allure of these pocket watches can be seen in the number of brands creating them in their current collections. Top watch brands are unveiling modern-day pocket watches that have more to offer than just time in the pocket. Some brands are creating new renditions of original designs, but are adding a twist, such as developing stylishly updated clasps and closures for the chains or offering the watch on a leather fob instead of on traditional chain.
Several key brands are unveiling pocket watches as convertible pieces that can be changed from a pocket watch to a wristwatch and, in some instances, even a table clock. The standard traditional pocket watches too still have a strong demand in the market for gifting at special events, such as weddings or anniversaries. This is because what makes pocket watches so relevant today is that they offer a connection to the past, to tradition, which so many people are seeking.
Aluminium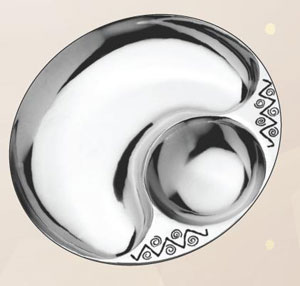 Aluminum cutlery and serving platters are extremely popular in gifting for occasions like house warming parties or to newly married couples. Companies try coming up with innovative designs and patterns to provide a good variety. The latest in this effort is a silver plated small hammered aluminium heart dish. This stunningly beautiful hammered serving plate is made in the shape of a heart. So who you gift it to can serve their loved ones or special guests delicious chocolates after dinner on a plate that says it all. This will also make a stylish wedding present. Aluminium enameled coasters are great for when one has a tight budget but wants their gift to look classy. These coasters come in a pack of 6 generally and are available easily.
Jewellery Box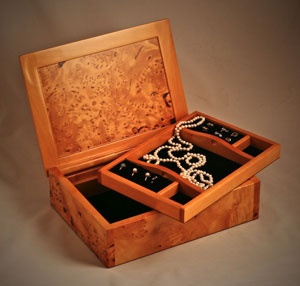 Impressive Jewelry boxes add a crisp of valued feelings to your gifts. From playful styles meant for little girls to exceptional handcrafted jewelry cases, cupboards and chests, jewelry boxes come in all shapes, sizes, functions and price ranges. Different styles of jewelry boxes are used for different types of jewelry, from costume pieces to fine jewels. There are many different types and styles of jewelry boxes to fit every need, and they are not just for women. There are watch boxes, valet boxes and other styles specifically for men.They make great gifts for special occasions such as anniversaries, wedding gifts, Valentine's Day, or even just because.
Beads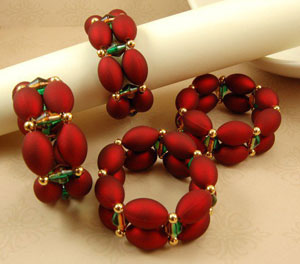 Beads are generally known for jewellery making, one does not really consider it while gifting unlike the the past. But now-a-days these ethnic gifts are being incorporated in a variety of products to give them a traditional twist. Chandeliers that are made out of wooden beads infuse a Victorian-inspired romance into your space. The gorgeous piece hangs beautifully, diffusing warm light between its strands of taupe-hued wood beads for a supremely sophisticated look. Cutlery like plates and spoons are using beads to decorate on the side or top to give them a traditional look. Coasters, table mats, napkin ring holders are all including beads as a part of their design. Some companies are even coming up with a special range of tableware products based on beads. Lamps are another example where beads are used for decoration , either on the surface or as droplets at the top.
Home accessories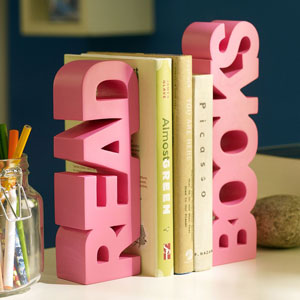 Home Decor accessories are a must to brighten up the home. These accessories include items such as cushions, tablecloths and decorative craft products, decorative wrought iron, and so on. Home accessories vary according to size and shape of room space, the owner's living habits, hobbies, tastes, so choose your gift wisely. Innovative book ends are a great ideal as these help organize and help keep away the cluttering of books. They even look like showpieces at times depending on how artistic they are.
Showpieces are an obvious option here. The types of show pieces available in the market are infinite, and come in all different types of size, shapes, colors, themes, materials, etc. People prefer gifting showpieces as it's the safest option and there is no or little scope for things to go wrong. If you wish to gift something on a grander scale, you could go in for mini water fountains to be kept on the centre table. These have a very grand visual appeal and the continuous flowing water of the fountain is said to create a calming and positive energy in the house.
Wooden Gifts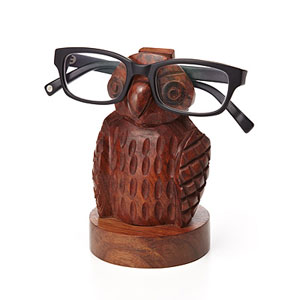 While finding gifts for infants if you don't want to jump on the wagon for videogame machines or high-tech gadgets, a number of stores offer some retro-style wooden toys. Another interesting option while buying wooden gifts are Wood Cards. Wood Cards are a green alternative to the classic plastic gift card, and also make an easier to maintain and long lasting present. Gift cards are also wasteful in another way. They're made of environmentally unfriendly plastic and consume a lot of resources. And when they're discarded, they often wind up in landfills.
Wooden martini glasses can be another unique gifting option. Who would think that there could be a wooden range of barware accessories! Aside from being beautiful, wood is also a better insulator than glass, and helps to keep cocktails chilled longer. With the beauty of sculptural artworks, these glasses bring an extra shot of style whether they're in use or simply set out on your countertop. Wooden stands to hold phones, tablets and even spectacles are now available in the market. The stands are available in a range of different shapes of animals, human faces and much more.
As you can see, it's not difficult to find the perfect gift for anyone. It just takes taking a little extra time to learn about the interests of the recipient. But the result is worth it because it will produce the perfect gift that anyone will be absolutely delighted to receive.