Asian Plastowaress Private Limited is a leading and highly recognized manufacturer and exporter of Plastic Insulated Ware and Houseware such as Casserole, Microwave Airseal Containers, Flasks, Water Coolers, Tiffins, Buckets, Dustbins, Water Bottles and Jugs. They are also manufacturers of wide range of Plastic Gifts & Novelties in wide range of designs and colors. The Asian Group is India's super league representative in the world of plastics. This reputation has been built on the pillars of quality, excellence, innovation and integrity. And on an emphasis of being a customer-driven organization, Asian Plastowaress manufacture and export exactly according to the requirement and demand of the customers.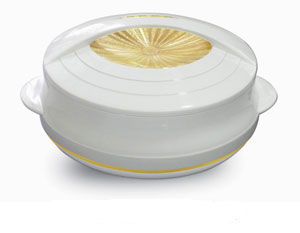 Asian Plastowares is always sure about its Quality of products. The Asian Group's tryst with quality plastics began in 1964 with advertising novelties and business gifts. But a continual and progressive thrust saw the group expand its interests to injection moulded plastic household ware, thermoware and office stationery products.
They have acquired a very strong infrastructural base with highly equipped and latest manufacturing facilities help in providing best quality Thermoware, Houseware and Plasticware to their esteemed clients. The Asian Group primarily focus on total quality management and customer satisfaction that has encouraged them to develop a dedicated product development division which houses studio, tool room, R&D cell. Such an uncompromising emphasis on quality and innovation has brought home due recognition and rewards from the Ministry of Commerce for export performance for 20 consecutive years.
Asian Group has also developed Quality Function Deployment (QFD). Quality Function Deployment (QFD) at Asian, which is a process of listening to what is "designed" during the initial planning of the product itself - before it is put on paper or on assembly line. There are four phases to any QFD exercise. The four phases are: Design, Details, Process and Production.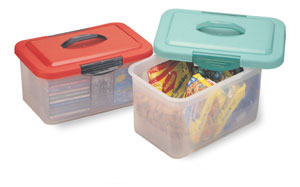 These phases help communicate product requirements from the customer to design teams to the production operators. QFD process involves taking up of a broad specification or specific problems or needs of the customer using a logical way to fulfill the customer's demands with the available resources. By involving all the departments in ensuring quality during design, QFD helps in the breakdown of functional barriers and replaces emotion with logic which is an important aspect in today's fast changing organizations. QFD helps bring together data from diverse resources and arrive at a methodology to meet customer expectations, competitive market analyses, engineering, expertise, manufacturing capabilities, strategic goals and cost considerations. By using collective knowledge, they at Asian identify what will work, what will not and what to avoid.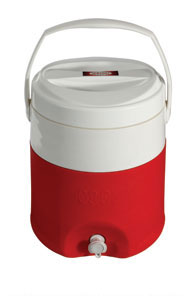 Such uncompromising emphasis on quality, innovation and commitment to customers has brought home due recognition and prestigious rewards. The Asian Group has its infrastructure complement firmly in place. Six factory buildings in India's commercial capital Mumbai, a dynamic sales force and a network of 45 distributors and over 2000 dealers throughout the country. The customer is never more than a phone-call or e-mail away from committed service. The Asian Group, which is a government recognized Export House has won Top Exports Award since last 20 years from the Export Promotion Council, Ministry of Commerce.
Asian Group products have established dedicated markets across the world like Middle East, Australia, South Africa, UK and Mauritius to name a few. Besides, their products are primarily showcased at prestigious international exhibitions and trade fairs.
The Asian Group pledges its commitment to provide its customer with nothing less than world-grade easy to use products, designed to customer's needs and budget. The group's core focus has always been institutional selling. Underlined by an enviable portfolio of national and multinational majors. In the end it is this philosophy that has made Asian Group India's leading exporter of plastic insulatedware and is still growing. A reputation built on the pillars of quality, excellence, innovation and integrity.