Paperworld China is considered as China's most important international trade fair for the stationery and office supplies industry. The 10th edition of Paperworld China, has signed several big brand names such as Liberty, M&G, Stick N' and Teibow and a Taiwanese pavilion for its show which will be held from 18th - 20th September 2014 at the Shanghai New International Expo Centre, Shanghai, China. It is organised by Messe Frankfurt (Shanghai) Co Ltd, the China Chamber of Commerce for I/E of Light Industrial Products & Arts-crafts and Guangzhou Foreign Trade South China Exhibition Corp Ltd.

Last year the fair received 19,875 visitors from 74 countries across the globe. The visitors came to see 421 exhibitors from 11 countries and regions. Owing to the grand success last year, Paperworld China is witnessing a growth in its popularity which can be seen through the rise in number of expected visitors and suppliers this year. Paperworld China 2014 is expected to attract around 25,000 visitors from around the world and 550 suppliers from different countries and regions such as China, Germany, Hong Kong, Japan, Korea, Switzerland, Taiwan and the USA, to showcase their latest products in an exhibition area of 24,680 sqm.

As China's domestic consumption and consumer behavior are changing due to a growing economy, this is creating a demand for different types of products. As a result, Paperworld China 2014 will feature four zones called Creative Product Zone, Oriental Culture, Zone of Elite and DIY Studio. The new Creative Product Zone will offer the latest unique desktop items, as well as trendy and creative stationery and office products as more Chinese consumers want products that express their individuality.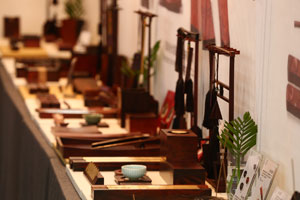 The Zone of Elite featuring quality suppliers was a main highlight at the ninth edition of Paperworld China which was held from 25 - 27 September 2013 at the Shanghai New International Expo Centre. Due to popular demand, the Oriental Culture area, Zone of Elite and the DIY Studio will return to Paperworld China 2014.
A larger exhibition area and an expanded product category range for Oriental Culture will feature Southeast Asian companies from China, India, Japan, and Thailand displaying their traditional fine crafts, calligraphy and paintings. In addition, the Zone of Elite will showcase quality high-end brands from local and international suppliers while the DIY Studio exhibitors will present creative "do-it-yourself" and handicraft items. Along with the four special product zones, visitors will be able to view a wide range of products at Paperworld China: office supplies, office technology, paper and printing products, printer and IT accessories and consumables, writing instruments, school supplies, artist supplies and gift articles.
Visitors last year from around the world were satisfied with the show as the forum was an ideal opportunity for the audience to collect market information. This year's Paperworld China will be held concurrently with Interior Lifestyle China, the trade fair for lifestyle and household products and accessories.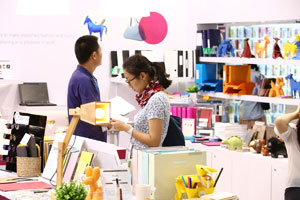 Holding the two shows at the same venue offers buyers a larger range of products to choose from. This is especially beneficial for Indian buyers as it makes Paperworld China a perfect platform to source the best of innovative products from Asia - Pacific countries with whom they do most of their trade with. Apart from countries of Asia - Pacific region there will also be excellent products from other countries across the globe, thus expanding the area of opportunity to find innovative products for potential buyers from India.