Stainless steel is a low carbon variant of steel which contains chromium at 10.5% or more by weight. It is this addition of chromium that gives the steel its unique stainless, corrosion-resistant properties.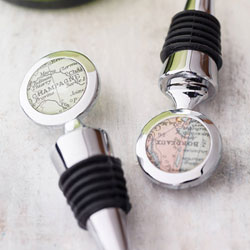 Stainless steel products are one of the best options when you are considering gifting kitchenware. The corrosion-resistant quality of stainless steelware assumes a great degree of importance as it ensures hygienic food preparation even in the most corrosive environments.
Furthermore, stainless steel has a self-healing property wherein a so-called "passive layer" forms on the surface, enhancing its durability and high corrosion-resistive power. For emerging markets such as in India, Mexico, China and other developing countries, this eco-friendly, low-cost and easy-to-maintain stainless steelwares have turned out to be a boon.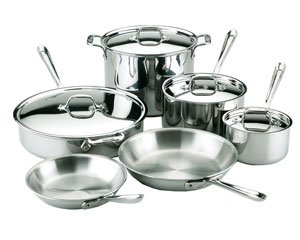 Stainless steelwares have also won the confidence of chefs, be they in the kitchen spaces of our homes or in fancy restaurants, for reasons more than one. Besides maintaining the freshness of our culinary delights, these steelwares usually do not react to the acids and alkalis released by cooked vegetables and other food items, thereby avoiding the possibility of any bacterial infection. Its ability to be used not only as cookwares but also for serving purposes, as it does not break or crack at any point, gives it an edge.
Worried these wonder products won't last long? We have good news. Stainless steelwares require minimum maintenance, are easy to clean and do not lose their luster for decades. These light weight kitchenwares are strong enough to survive fire and heat, and do not warp or buckle easily. Its resistance to corrosion from almost everything, including salts, fruits, vegetable acids, detergents and moisture, helps it retain its natural color for a very long time.
A set of stainless steelwares that is both stylish and trendy, not only makes for a wonderful gift but also promotes responsible gifting. These steelwares can be recycled, reused, reduced, and remade. Stainless steel is theoretically 100% recyclable. If passed through a waste process, a considerable amount of stainless steel can be reclaimed from the ashes, and recycled. Even if one fails to recycle the articles and decides to dispose it, stainless steel poses no environmental hazard as it does not pollute the soil or ground water.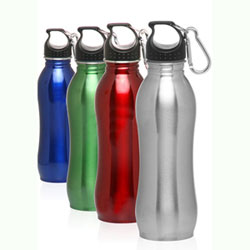 Today, a wide range of stainless steelwares offering satin smooth, matte and mirror-polished finish is readily available in the market. It is now possible to make a choice from a variety of options without burning a hole in one's pocket. A bright stainless steel collection with its modern and attractive appearance blends perfectly with other fixtures and finishes, adding to the beauty of its surroundings. The most gifted steelwares today include a complete dinner set which can be personalized in varied ways. Another popular gifting option is a stainless steel water bottle which is safe and re-usable. These stylish, eco-friendly and portable bottles are perfect for outdoor enthusiasts and athletes who need to keep themselves hydrated at all times. Moreover, it is a safer alternative for those looking to switch from disposable plastic bottles.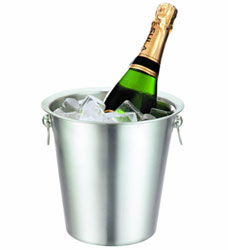 The list of its utility does not end here. For those who like hosting house parties, here is your chance to make a lasting impact on your guests. Class up your bar with shiny ice buckets, trays and bowls. If it is a birthday party or a wedding anniversary, stainless steel kitchen sets come in handy as well. Lay out a lavish dinner set on the table to woo your guests, or simply surprise them with small stainless steel gift items as a token of welcome.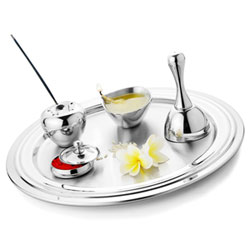 Furthermore, stainless steel makes a stellar impression in the pooja spaces in Indian households. Ranging from shiny pooja thalis to the holy kalash which are so integral to any Indian festival or occasion, the stainless steel market today offers a variety of innovative, attractive and embellished pooja articles that could also serve as a great gifting option and add a tinge of freshness to all those auspicious occasions.
Excellent toughness, ductility, weldability, formability and its resistance to denting and scratching are characteristics unique to stainless steel. Where else can one get all these features that too at reasonable prices? So go ahead, make the most of these products and be assured that you have made the best choice.