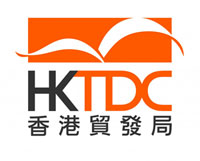 The 29th edition of World's Largest Gifts Fair, Hong Kong Gifts & Premium Fair, organized by the Hong Kong Trade Development Council (HKTDC) in cooperation with the Hong Kong Exporters' Association was successfully held from 27th April to 30th April, 2014 at the Hong Kong Convention and Exhibition Centre. A record breaking number of 4,136 exhibitors from 35 countries and regions from all over the world had exhibited their products in the fair.

The fair showcased hundreds of thousands of trend-setting and innovative gifts and premium items. There were 15 group pavilions namely HKEA, Chinese mainland, Germany, India, Indonesia, Italy, Japan, Korea, Macau, Malaysia, Pakistan, Taiwan, Thailand, The Philippines and United Kingdom that had taken part in the fair.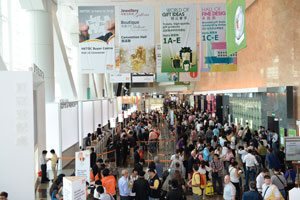 The Hong Kong International Printing & Packaging Fair was conducted along with HKTDC Hong Kong Gifts & Premium Fair. The two fairs welcomed more than 65,000 buyers from 151 countries and regions, with overseas buyers up by six per cent. The top visiting countries and regions included the Chinese mainland, Taiwan, India, Indonesia, Japan, the United Kingdom, Korea and New Zealand.
Gift Ideas at Brand New Zones
The fair featured a wide range of product categories, including advertising gifts & premium, tech gifts, figurines & decorations, fashion jewellery & accessories, green gifts, personal & well-being gifts and many more. This year three new product zones were added in the fair. One was 'Christmas Lighting', which was created as a result of strong market demand from this sub-sector of festive items. All kinds of indoor and outdoor lightings for the holiday season were included in this product zone. Second was 'Costume & Cosplay Accessories', which reflected the fast growing trend for special and themed party wear, costumes and accessories for social events and conventions. And the third was 'Boutique Deluxe (Luxury Gift Zone)' section which focused on high-end gifts that impart a greater value to the giving.
The Hall of Fine Designs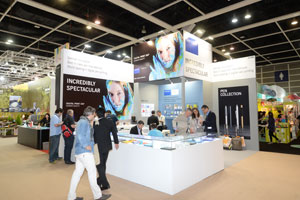 Excellent design creates value and enhances the consumer experience. There is no doubt in saying that a well-designed product not only looks good, it functions brilliantly and answers the need of its end-users. When design is applied to marketing through smart branding and quality packaging, a winning product emerges. An elite group of such products were showcased in the Hall of Fine Designs.
The Hall of Fine Designs, a premier section which devotes to exquisite and upmarket gift items of outstanding designs in a stylish and elegant setting, returned with more than 140 brands from all across the world. The environment itself is crafted to reflect the emphasis on design, as well as to promote discreet and productive business conversations.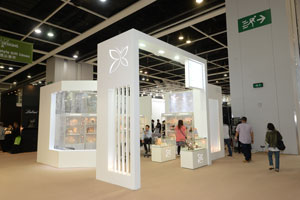 Along with its showcasing top-of-the-range collections of brand names and designer goods, another key feature of the Hall of Designs is the Product and Packaging Design Zone. Gifted packaging designers are supported by suppliers of high-quality materials, and manufacturers who can work with unusual shapes or other creative designs. There is a broad array of design styles that can enhance the value of the products concerned.
Design Awards Honouring Product Innovations
With support from CreateSmart Initiative (CSI), a government funding under "CreateHK", 'The Hong Kong Exporters' Association (HKEA) successfully initiated the Hong Kong Smart Gifts Design Awards (HKSGDA) for the third year. It is an award to recognize corporate and designer who is able to make use of original design of consumer products to transform and add value to its business.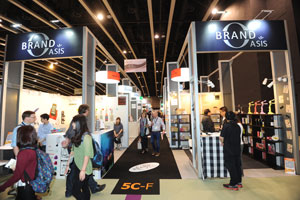 The purpose of the awards is not only to facilitate creativity and drive innovations among design talents, it seek to inspire designers to merge the necessary skillsets involved with design and business to enhance their competitiveness in the evolving market. On the other hand, the Awards encourage Hong Kong giftware manufacturers and exporters to create their own designs by making use of advanced technology and groundbreaking techniques integrated with marketing and business strategies. It recognizes local companies' ability to adapt and create original designs into a commercial success through "smart" business planning, thereof, as a result, successfully transformed the industry.
Small-Orders Zone (SOZ)
The popular Small-Order Zone launched in the year 2012, returned with more than 400 showcases, offering a variety of more than 4,000 products available for small orders. The Zone attracted over 23,000 buyer visits and generated over 40,000 business enquiries.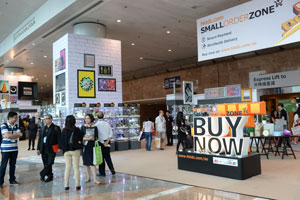 The Small-Order Zone (SOZ) initiative recently beat keen competition to win the coveted 2013 "Best Marketing Activity of the Year" award by the UFI, the Global Association of the Exhibition Industry. The award, which recognizes creative, exhibition-related marketing concepts, recognized the SOZ for its ability to respond to the latest global sourcing trends.
Highlight of HKEA Pavilion
The Hong Kong Exporters' Association (HKEA) had organized the HKEA Pavilion featuring the latest original design and innovative products of HKEA member exporters from gifts and premium sectors for international showcase at the fair. Brand Oasis was a unique platform for buyers to locate the exclusive and pace-setting branded items.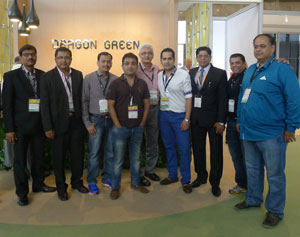 The HKTDC Hong Kong Gifts & Premium Fair is an inevitable fair for Indian buyers as it offers a wide range of worldwide innovative products and premium items. As India has been a significant trading partner of Hong Kong and has become the fourth largest export market for Hong Kong, this fair is the one-stop marketing and sourcing platform for all corporate gifting solutions. This is the most happening, World's largest gifting fair which provides you with better corporate gifting solutions. Fair's award winning products are always new, unique and exclusive. Indian buyers can purchase such exclusive products then and there and launch them in Indian market which will give them a better position in the domestic competitive market.
A variety of product parades and demonstrations, as well as product-launching events took place, adding great value to the show experience. Seminars shed light on innovative product designs, safety compliance and accreditation, giftware and e-tailing trends, as well as development trends in the gift and premium industry. These exchange opportunities became the connect point between the exhibitors and buyers which also lead to the success of the fair.