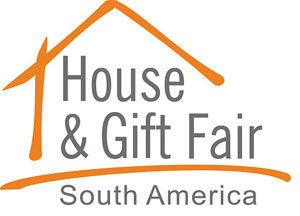 House & Gift Fair South America is the largest and most important trade fair for household items in Latin America and the fifth largest in the world for this sector. It is Brazil's House and Gift exhibition for home, lighting, furniture, gifts and souvenirs. Only an event of this size is able to bring together in one place, the biggest buyers from all state capitals and major cities in Brazil, more than 36 countries and the most diverse sectors within the same supply chain. There are more than 1300 exhibitors, including manufacturers, importers and distributors who present the latest fashion, news and trends of the industry.

House & Gift Fair South America is the best market place for the Handicrafts, handmade Gifts & Decoratives in Brazil. Hosted annually in São Paulo's Expo Center Norte, a world class venue making this the region's most important show both in exhibitor and attendance numbers. Trade visitors are granted exclusive access to the first days followed by a public opening marked by numerous contests and entertainment proposals.

This is the 42st edition of the event & attracts between 13,000-17,000 visitors who are interested in purchasing new, unique and handmade gifts for any occasion. Attendees can meet & buy directly from top artisans, enjoy entertainment and satisfy their taste buds with delicious festival cuisine.

This event will start on 16 August 2014 and it will end on 19 August 2014. House & Gift Fair South America 2014 will take place at Expo Center Norte in Sao Paulo, Brazil. This important trade event is being organized by Grafite Feiras e Promocoes Limited which offers a unique platform that brings together domestic and international companies, distributors and service providers, manufacturers and importers all under one roof.