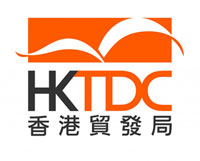 The Hong Kong Houseware Fair 2014 was organized by the Hong Kong Trade Development Council (HKTDC). This fair has established itself to be the largest houseware fair of its kind in Asia. The Houseware Fair is a magnet for buyers from all over the world. Alongside buyers from traditional markets, it is increasingly providing a platform for buyers with burgeoning spending power from developing markets.

The exhibitor profile included decorative accessories, and kitchen textiles, home storage items, personal care, lifestyle furnishings, Cookware, kitchen gadgets, cutlery, specialty appliances (electric and non-electric), tabletop, specialty foods, etc. A number of new and innovative attractions were witnessed at the fair this year like the Baby & Children's Homeware. This new zone focuses on the growing market for items for babies and children, which include feeding products, furniture, home safety products, etc.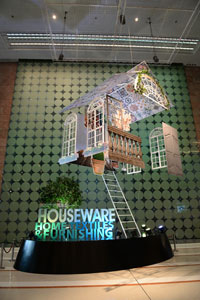 The 'Vote for My Favourite Homeware' campaign made a comeback this year. This campaign basically invites international buyers to vote online for their top houseware products in advance of the fair. The winning entries will benefit from intensive media coverage and buyer attentions. Exhibitors are welcome to submit their products for entry into the competition.
Keeping in mind the small-order sourcing trend, the fair once again set up the "Small Order Zone" to facilitate small order trading and open up new business opportunities for buyers and sellers alike, which featured nearly 400 showcases offering some 4,000 products. The zone attracted nearly 19,000 buyer visits, generating about 34,000 business connections. An online version of the zone was also set up, offering instant payment via PayPal.
Activities involving the international and local press include the pre-fair press conference, media breakfast meeting, and the product demo & launch pad. The Hong Kong Houseware Fair provides Indian manufacturers, an opportunity to do business with independent specialty retailers in a focused, one-of-a-kind setting. It provides an opportunity for brand building and an ideal place for designers to showcase their latest and innovative designs. It has become a platform to exhibitors and buyers in every April to meet worldwide professionals in the industry.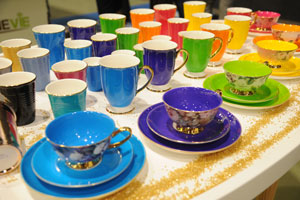 The Houseware Fair takes place concurrently with the HKTDC Hong Kong International Home Textiles and Furnishings Fair. This fair provides houseware exhibitors with an extra source of buyers focused on homeware-related items. The fair took place from 20th to 23rd April, 2014 at the Hong Kong Convention & Exhibition Centre. Together, the two fairs hosted close to 2,300 exhibitors from 36 countries and regions and welcomed nearly 46,000 buyers this year.